Prof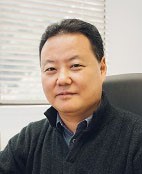 essor Rui Yang
Professor & Dean, Faculty of Education  more
East Asia has made impressive progress in the scale and content of higher education over recent decades. Its achievement becomes especially remarkable when compared with other non-Western regions. A Western-style modern higher education system has been well established throughout the region. Research in East Asia has also been growing rapidly. While the achievement has been widely acknowledged, assessment of its future development is open to question. Some analysts suggest that East Asian universities are leaping ahead to challenge Western supremacy. Others feel that they will soon reach a 'glass ceiling'. Questions remain about the true potential of East Asia's universities and whether they can truly break the Western hegemony. With an intimate knowledge of East Asian societies and longstanding professional observation, Professor Yang assesses the future development of East Asian higher education with recognition of the implications of its cultural roots.
Recent publications:
Yang, R. (2022). The Chinese Idea of a University: Phoenix Reborn. Hong Kong: Hong Kong University Press
Lin, W and Yang Rui (2020). Centralising, Decentralising, and Recentralising: A Case Study of the University-Government Relationship in Taiwan. Journal of Higher Education Policy and Management
Yang, R. (2020). Political Culture and Higher Education Governance in Chinese Societies: Some Reflections. Frontiers of Education in China, 15(2), 187-221.
Yang, R. (2020). China's Higher Education during the COVID-19 Pandemic: Some Preliminary Observations. Higher Education Research and Development.
Li, M and Yang, R. (2020). Enduring Hardships in Global Knowledge Asymmetries: A National Scenario of China's English-language Academic Journals in the Humanities and Social Sciences, Higher Education.