Dr. Alice Te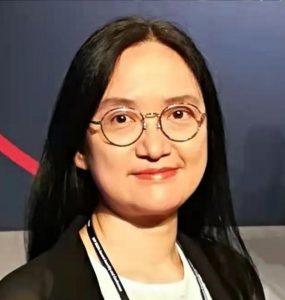 Dr. Alice Te received her PhD from the Faculty of Education from The University of Hong Kong. She is a part-time Lecturer of the Faculty of Education, HKU. She serves as a Postdoctoral Research Associate at CHERA. Her research interest focuses on international students mobility, cross-border higher education, education policies in China's Greater Bay Area. Her book "Choosing Chinese Universities: A Negotiated Choice for Hong Kong Students" was published by Routledge in 2022. She also serves as Vice President for Journal Publication and Honorary Secretary of Hong Kong Public Administration Association, and Managing Editor for Public Administration and Policy Journal by Emerald in U.K. She is the Director of Studies supervising DBA students of the University of Wales Trinity Saint David  operated by Hong Kong Management Association, serves as examiner of the doctoral oral examination board. She also teaches Professional Certificate Course on Human Resource Risk Management and Governance.
_______________________________________________________________________
Dr. Ying Ma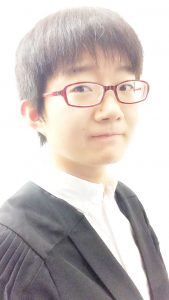 Dr Ma's main research interests include student experience of higher education, graduate employment, elite programs in Chinese universities, international education (schooling), private tutoring and educational consulting. She has joined CHERA as a Postdoctoral Research Associate since August 2019, after finishing her PhD in sociology of education at the University of Hong Kong. She recently moved to the Institute of Higher Education at Fudan University as an Associate Research Professor. Dr Ma has published in well-regarded English- and Chinese-language academic journals such as Globalisation, Societies and Education and Tsinghua Journal of Education.
---
Dr. Wesley Teter
Dr. Wesley Teter joins CHERA as a Post-Doctoral Research Associate and Research and Development Management Specialist with support from the Asian Development Bank (ADB). In collaboration with CHERA and project team leader Professor Postiglione, Dr. Teter will serve as the international specialist for R&D management under ADB's Research University Sector Development Program in Mongolia. From June 2019 – September 2020, the R&D analysis will address a number of challenges to develop a strategy and a detailed action plan to support research intensive universities in Mongolia.Together with a 16-member team, Dr. Teter will review policies, institutions, systems, mechanisms, and practices for promoting university-based, research institution-based, and company-based R&D, R&D collaboration between universities, research institutes, and companies, linkages between R&D and users of outputs, and commercializing results in countries relevant to Mongolia, recommend policy and reform actions to address the challenges and issues in Mongolia, and develop locally relevant strategies at national and university levels. Dr. Teter's research interests are: Governance and collaboration; Problem Driven Iterative Adaptation (PDIA); monitoring complex accountabilities; and leveraging applied developmental science to improve student experiences and unlock potential in higher education policy and practice.
---
Dr. Qin Yunyun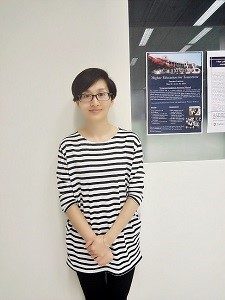 Dr. Qin Yunyun's research areas include cross-border education; sociology of higher education, etc. Her dissertation (Building Cross-border Joint-universities in China: A Case Study of Organizational Dilemma) examines the interactions and dynamics between cross-border joint-universities and their social environment in the process of institutional transplantation and organizational adaptation. She is currently working on a longitudinal research on rural students' social and academic experience in elite Chinese universities.