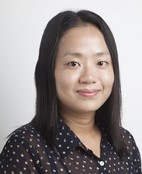 Assistant Professor  more
Dr Jisun Jung has been involved in the international comparative project "The Changing Academic Profession" since 2009. Her current research focuses on academic profession, doctoral education, employment and postgraduate studies, and higher education research in Asia. She is the principal investigator of the project, "Students' Motivation and Expectation for Career Advancement in Self-financed Master's Program: Hong Kong Case". She has been working as a co-editor of two books:  "The Changing Academic Profession in Hong Kong: Governance, Productivity, and Global Integration" and "Researching Higher Education in Asia: History, Development, and Future" to be published by Springer.
Recent publications
Aarrevaara, T., Finkelstein, M., Jones, G., & Jung, J. (2021) (eds.). Universities in the knowledge society. Springer.
Jung, J. & Li, X. (2021). Exploring motivation of pursuing master's degree in Hong Kong. Higher Education Quarterly. 75(2), 321-332.
Jung, J. (2021). Learning experience and academic identity building by master's students in Hong Kong. Studies in Higher Education, 46(4), 782-795.