Dr. Hugo Horta
Research Story – PhD students' career intentions and trajectories in Greater China and beyond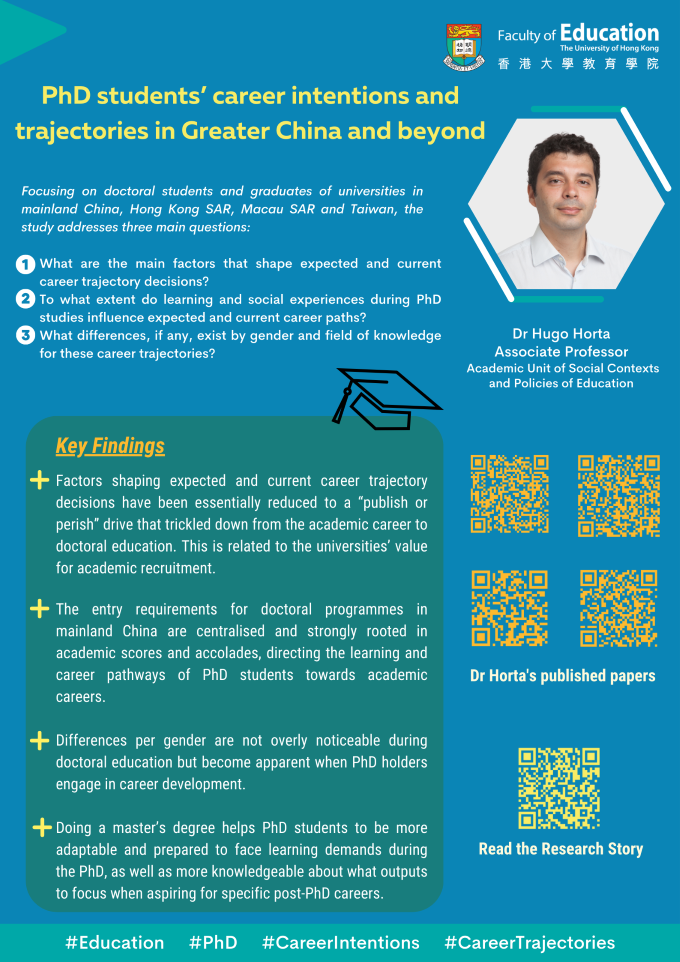 There is an increasing number of young people interested in doing a PhD. Meanwhile, a mounting number of PhD students and graduates face increasingly constrained academic labour markets. Dr Hugo Horta, Associate Professor of the Faculty's Academic Unit of Social Contexts and Policies of Education, is conducting some research to assess the experiences, motivations and intended career trajectories of PhD students in Greater China and beyond.
The project involved two main studies. One study demonstrated that previous educational experiences are critical to defining doctoral experiences and career trajectories construed during doctoral learning. The other study showed that the focus on "publish or perish" may result in the dismissal of the role and relevance of important activities. Dr Horta had several journal articles published on this project.
Read the full research story and Dr Horta's published journal articles on our Faculty website now.